GG3-S
The best desktop milling machine, now even better
17X greater cutting power for steel
Full power across all spindle speeds
Performs slide optic cuts
Optic Cuts on GG3-S
Cut an optic mount in your pistol slide with the push of a button
How does it work?
GG3's electronic probing system allows us to perform the precision cuts required for an optic mount. The machine's power and rigidity allow it to cut hardened slide steel in a way that no other machine at its size and price point can do.

Most importantly, our user-friendly software allows you to do this with the touch of a button. No milling knowledge, coding or measurement required. Now you can perform optic cuts in your shop, storefront or garage.
Which slides can I cut?
Upon launch, GG3-S supports the most popular optic / slide combination: the RMR footprint on Glock 17, 19 and 26 slides. Very soon we will add support for additional popular footprints and slides.

The ultimate end of this project is a full library of slides and footprints with custom positioning and even custom cowitness cuts - all powered by our user-friendly DDCut software.
The future of firearms technology
Perform common firearms machining operations in total privacy with GG3-S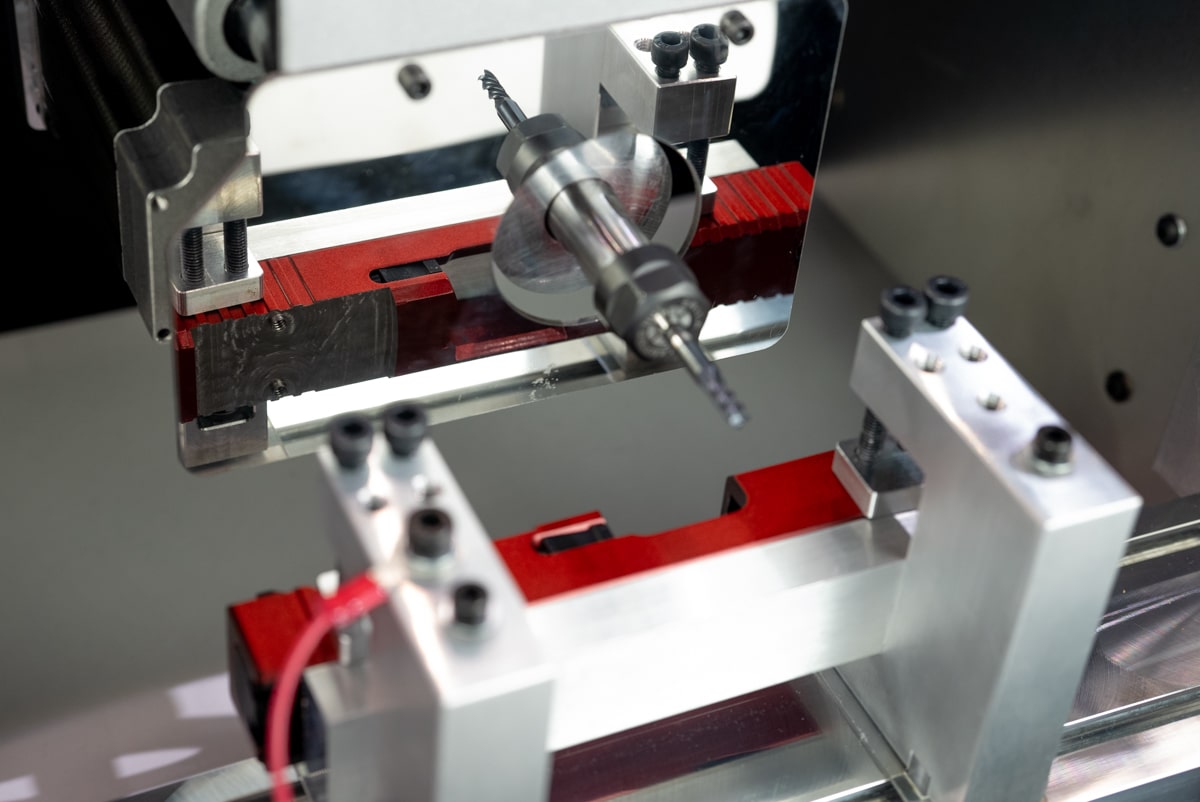 Closed-Loop Spindle Control
Our new closed-loop spindle control firmware dramatically improves your GG's cutting power and control. This feature enables an average of 17X greater cutting power on a variety of metals, and makes practical cutting even hardened steels. Furthermore, this increased power can be delivered across our entire range of spindle speeds, expanding once again the applications of the GG3. This improves our existing 80% and zero pecent cuts and makes new operations like RMR cuts possible. All this comes standard on each GG3-S.

NOTE: the closed-loop spindle is also available for all original GG3 owners! This upgrade can be downloaded and installed today via DDCut. Learn how.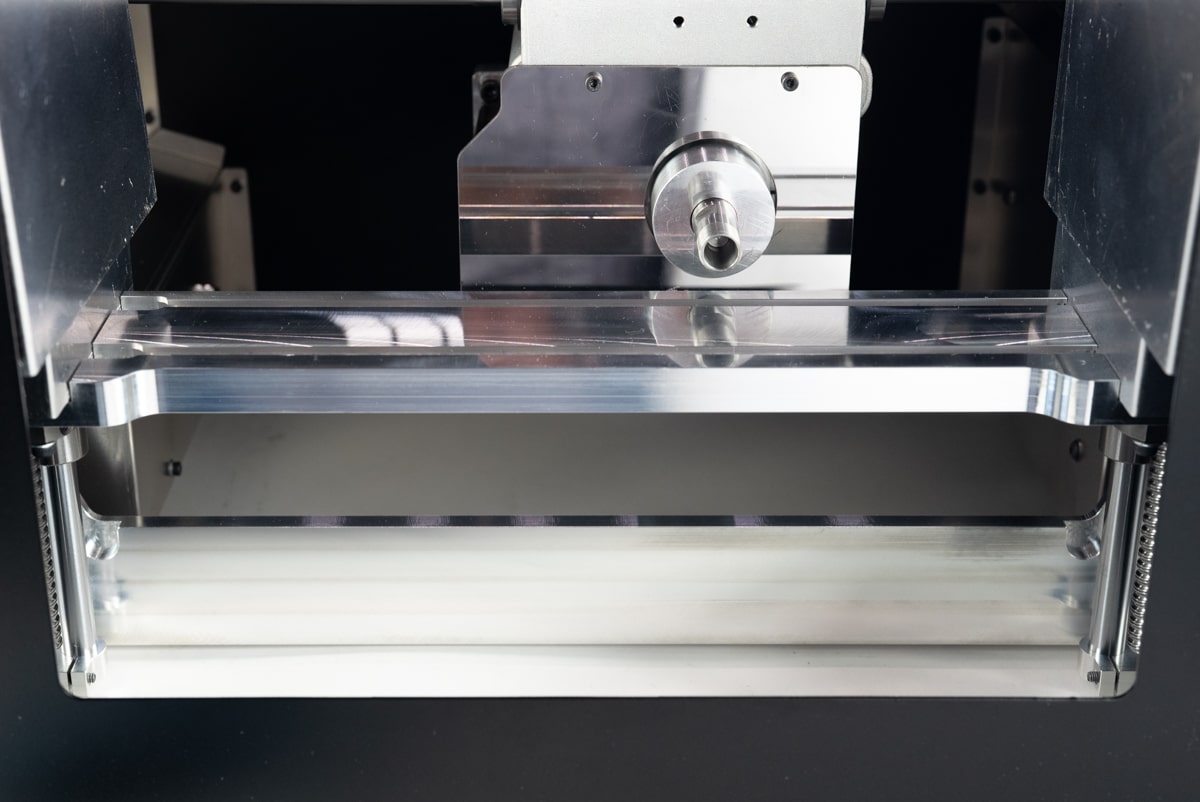 4X Rigidity Body Kit
A powerful mill must also be a sturdy mill, and the GG3-S's rigidity is quadrupled with respect to the base GG3. This increased rigidity will allow for cutting operations that are both more aggressive and cleaner. This rigidity combined with the closed-loop spindle control also allows GG3-S to cut harder steels, including stainless (link to turner's cube) and even tool steels. This body kit comes standard on each GG3-S; existing GG3 machines are eligible for an upgrade program.

The GG3-S is the ideal machine for the small FFL or home builder. Get yours today.
GG3-S Explored
James and Cody highlight the new GG3-S
What will you make with GG3-S?