AR-00: 0% Receiver
The world's first zero percent receiver.
The world's first zero percent receiver, only available on Ghost Gunner 3.
Build milspec AR receivers today from a raw block of metal. Welcome to the age of zero.
Buy Now
Starter Guide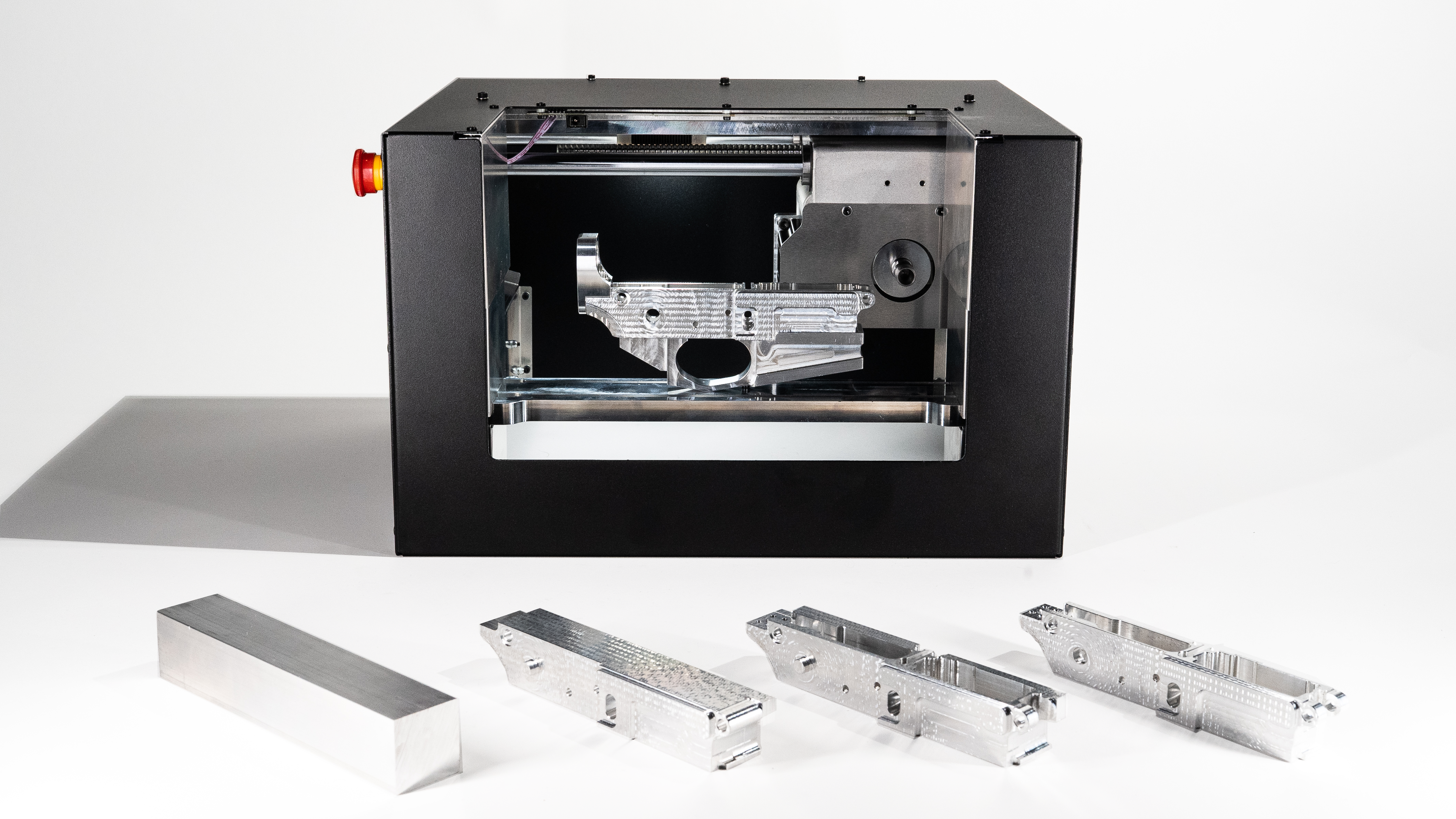 The Ghost Gunner 3 AR-00 kit allows you to mill a complete, mil-spec and unregistered AR-15 receiver from an unformed block of aluminum - from 0%. Just like our 80% kits, this is performed automatically using our Ghost Gunner 3 CNC mill, meaning that you can make a AR-00 today, no machining experience necessary, in the privacy of your own home.
After milling the non-receiver block on the Ghost Gunner 3, your new AR-00 receiver is combined with a lower-lower and buffer tower (available for sale or DIY) to complete your AR-00 receiver, which is now ready to be assembled into a full AR just like any other stripped lower.
In 2022, the ATF will attempt to ban the purchase of unserialized 80% lowers. At that time, Ghost Gunner's AR-00 receiver will become the only legal and affordable method of making an unregistered metal lower. The age of 80% is ending. The age of zero has begun.
No machining experience required
Equivalent to milspec stripped lower
Only legal homemade lower post-2022
Purchase Your AR-00 0% Receiver
The AR-00 Receiver can only be milled on the Ghost Gunner 3. Place your deposit today!
Building the AR-00
There are many different ways to piece together the parts required to build a AR-00. Our Starter Guide provides detailed information on each part and how to acquire it. You can also review the quick reference table below.
AR-15 Non-Receiver Block
Create from Raw Stock
Lower-Lower
Create from Raw Stock (future release)
Buffer Tube Adapter
Create from Raw Stock (future release)
Clamps
Cooling Fan
Nuts and Bolts
Purchase from hardware supplier
Tooling
Purchase from hardware supplier
Cutcode
Download from DEFCAD (coming soon)
Ghost Gunner 3